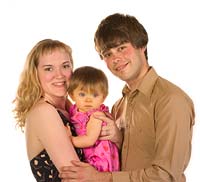 Debt Programs
Our Financial Consultants will take the time to determine what Debt program would be the most beneficial for you.
Debt Manager
Take back financial freedom
Consolidate your debt into one affordable monthly payment
Improve your credit rating
Substantially lower high interest rates
Reduce time needed to pay off your debt
Receive accurate account information showing your debt reduction
Puts your money into principal reduction not interest payments
Debt Negotiator
Decrease your total debt
Manage your monthly payments
Avoid Bankruptcy
Clear up past problems or credit history
IRS program
Do you owe back taxes?
We can help reduce or eliminate interest and penalties
JUMP START PROGRAM
Provides for a payment of roughly one half of the debt manager. Payments increase each month for six months until the full Debt Manager Program amounts are reached. This is perfect for someone returning to work or for the person struggling to get a handle on a budget.
Do you still have questions?
Learn more about Debt Management.